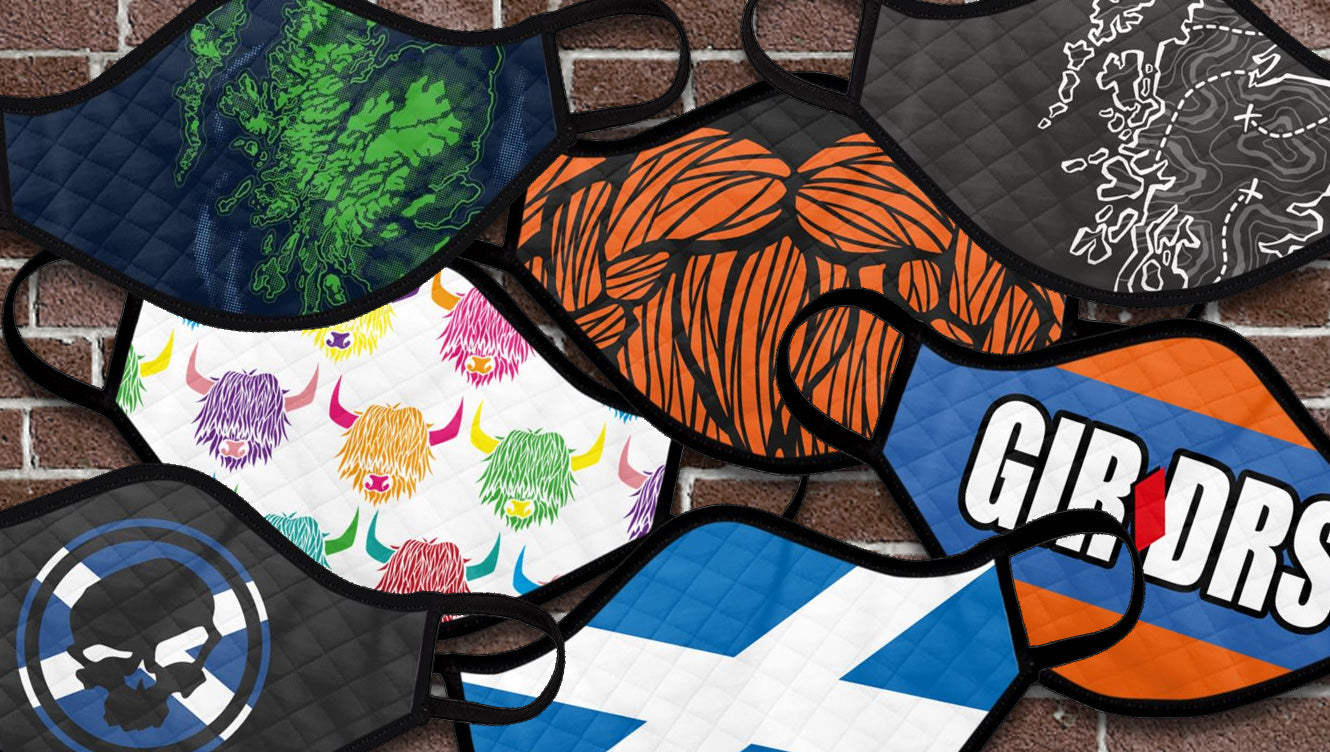 2020 is proving to be one of those years that will go down in the history books. We're only just over half way in and we've seen massive uncontrollable forest fires, a global pandemic of the like no one has seen for a hundred years, global racial equality unrest and Brexit…
Every country is trying to deal with the effect of COVID19 in their own way, Scotland has issued the use of face masks to be mandatory when entering shops or crowded areas. Many people have differing opinions on this legislation, but as many more shops (and pubs) begin opening up it will equal more people out and about on the streets so if wearing a mask for half an hour is all that's require to help rid the country of this disease, it's a sacrifice worth making.
There are many face masks on the market to choose from, but we have found the best ones are those you can wear and wash multiple times without adding to landfill. Our masks are all bespoke made in the UK with elastic trim to help keep them in place on your face without the need to readjust. They also come in a variety of sizes to best fit your face. (The XL size is quite handy if you need to cover over a beard…I know that from experience).
Keep yourself and your neighbour safe. (And remember to wear your mask!)