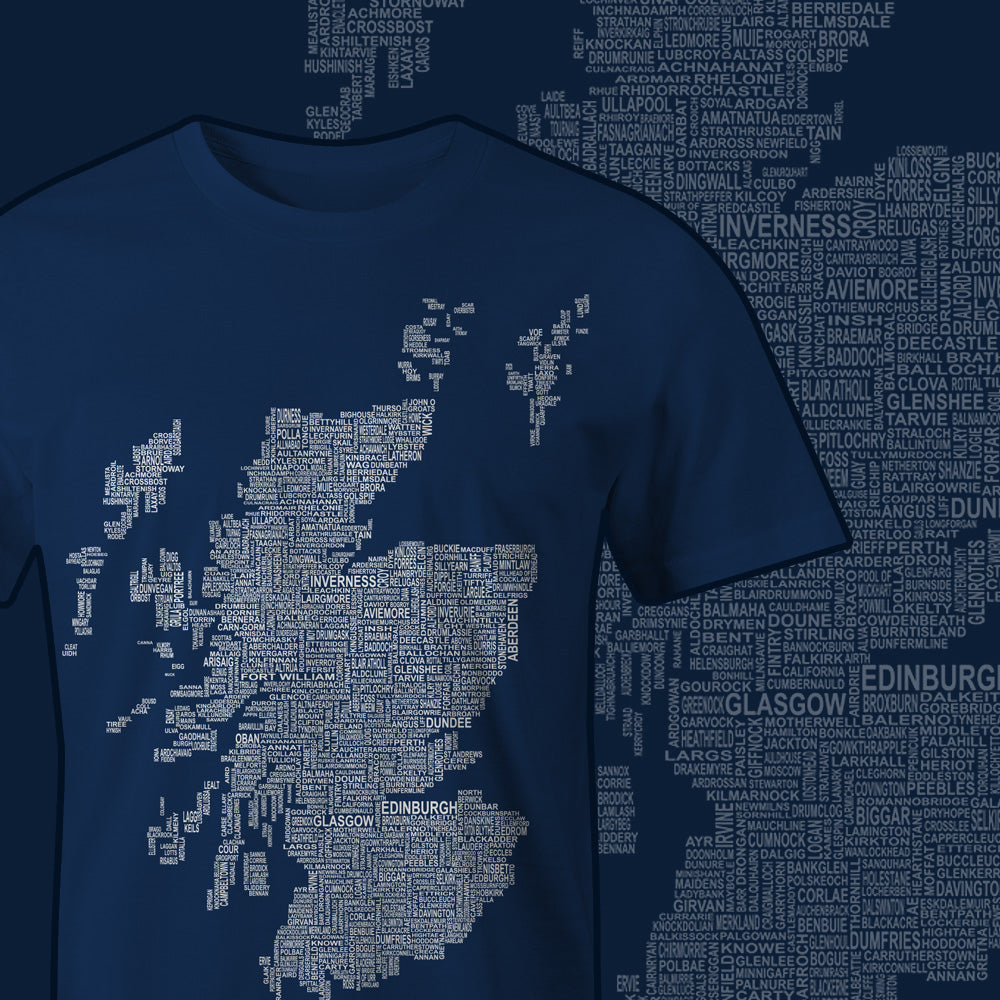 It's only right for our first design spotlight to focus on one of our most popular and oldest designs, our 'Placenames of Scotland'.
When refining the concept of Urban Pirate we wanted to focus on Scotland but not just like what was already available. Scottish design is better than shortbread tins, Scotty dogs and 'see you Jimmy' hats.  So, we aimed to create designs that were timeless and celebrate what is best about Scotland. This design creates the idea that all these great places make up what is great about our little country.
The concept for the design came about when we noticed that the same places always appeared on the weather reports. So we had the idea of creating our own 'weather map', highlighting the places no-one had ever heard of…. But only focusing on actual hamlet/village/town/city names, no landscape locations, such as Loch Ness or Ben Nevis.
Putting the design together was tricky, so it was approached much like you would do with a jigsaw puzzle, starting with the edges and working the way to the center. The difficulty was that the pieces are all different sizes and you don't know how big the names are until you need them to fit. The closer you get to the major cities the more places there are to choose from, which wasn't necessarily a good thing.
While there are the large main cities on the map, Edinburgh, Glasgow, Inverness, Aberdeen and Perth, the true focus was to highlight the places people didn't know existed. We understood that many folk would be upset that they are not featured, but we see it almost as an educational tool. All the places are in the correct position on the map, so while a specific location might not be on it, you'll learn of a new village or hamlet that's nearby..
Trust us though, all these places do exist!
You can purchase your own map from here: